School Devices: General Information
If your child has a school device and there appears to be an issue with logging on or if for any other reason is not working, please try a hard shut down (turn power off) and try again. If problems persist, please contact your child's teacher.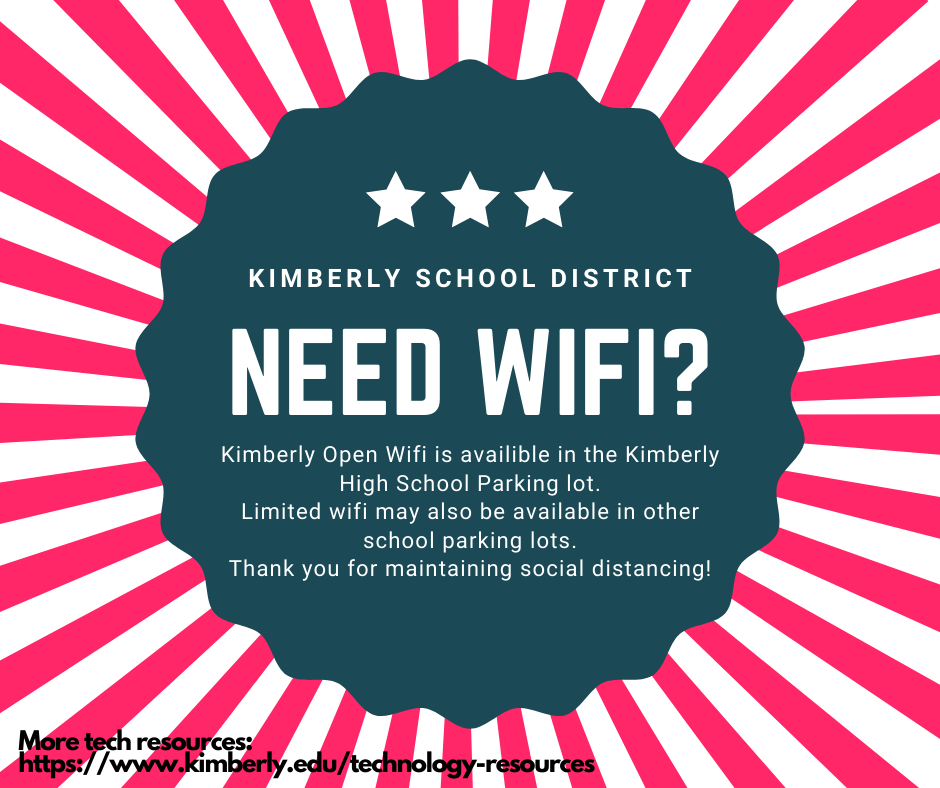 KSD Wi-Fi:
At Kimberly High School:  Our Wi-Fi can be reached in the North Parking Lot. If you park no further North than row three and are in between the awnings (width-when looking at front of school) you should be able to connect to KSD-Open.  Please keep in mind, all devices are not the same and connectivity will depend on your wireless card in your device.  
At Kimberly High School: Ag/Tech Building.  Best connectivity will be between the greenhouse and building.
Other KSD Buildings:  Access around buildings may be available but limited.
Other locations are listed below on the PDF.
Other Internet/Wi-Fi Options